Manage Your Beer Club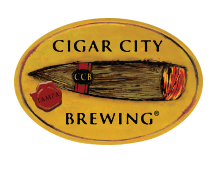 "With so much growth comes changes, and we knew we needed a solution that would allow us to be flexible, and would evolve with us as our business matures. At the end of the day it's all about customer satisfaction, so if we can offer an easier way to be a part of our beer club, or get our merchandise into our customer's hands faster, then we're going to take it. But we wanted more than just a software solution, we wanted a partner whose passion for the brewing industry matched our own, and that's what we found with HighJump Brewers' Edge."
Chris Lovett -
Cigar City Brewing
Some Craft Breweries Using our Beer Club Software:
Case Study: Toppling Goliath Manages World Class Beer Release With Brewers' Edge.
"When you're popular in the beer community, things can get really crazy really quickly during release events. We learned that the hard way during our previous release. Using the Brewers' Edge Platform made the whole process incredibly smooth and gave us confidence that everything would go well the day of the release itself. We feel Brewers' Edge is a great service to use for beer club lotteries, and we really appreciate all the help they gave us to make everything happen."
Megan Koenigs -
Toppling Goliath Brewing
Strategies for Running a Successful Craft Club
Learn how Craft Breweries, Hard Cider Brewers and Distilleries are leveraging clubs to build their customer base and drive repeat business from their most loyal customers.
Everything You Need to Successfully Manage a Beer Club
Supports both Pickup at Tap Room and Shipping Club Types
Allow Beer Club Members to Designate Pickup Trustees
Purchaser or Trustee can Sign for Pickup Using HighJump Engage (iPad Application)
Existing Club Members can Conveniently Update Their Mailing Addresses and Credit Card Information Online (Fewer Phone Calls for You!)
You Can Offer a Custom Beer Club
Use a Cart Count Down Inventory Reservation Timer for Highly Sought After Memberships
Save Time by Processing Credit Cards and Shipping Labels in Batch
Allow Customers to Sign Themselves Up for Your Beer Club and Receive Club Discounts in the Online Store Immediately
Easily Import Beer Club Orders to QuickBooks
Send Emails to Customers Letting Them Know That Their Beer Club Order is Ready for Pickup
Generate a Report of Customers with Expired Credit Cards and Email Them with Ease
Supports an Unlimited Number of Club Types
Manage Beer Club and Online Orders in One System
No IT Headaches
---
To schedule a demo of our beer club management software, please fill out the form below. One of our brewery specific reps will take you through a demo of our fictitious brewery, Evil Bunny Brewing.