TrueCommerce Connections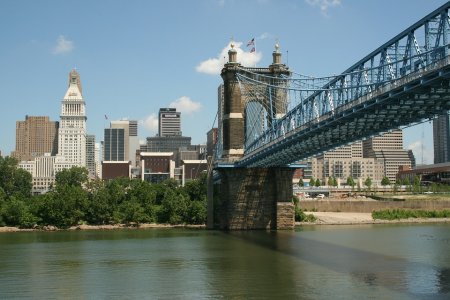 Description: TrueCommerce User Conference
Date: May 7-9, 2018
Location: Hyatt Regency - Cincinnati, OH
Event & Registration Site: Click here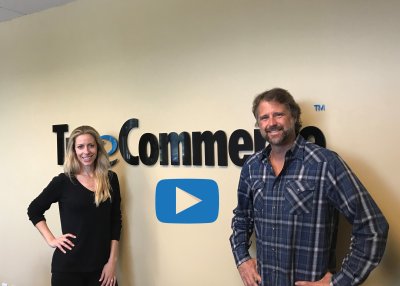 Personal Invitation
1 minute
TrueCommerce Connections is an opportunity for users of all TrueCommerce solutions to come together as a community. Attendees will have several opportunities to share their successes and lessons with peers, as well as meet members of the TrueCommerce team face to face. Below you'll find the agenda that was specifically designed for Nexternal users. Of course, you are welcome to attend any session that you would like.
TrueCommerce Connections - Agenda for Nexternal Track
Monday May 7th
3:00 PM - 7:30 PM Registration
You can register and pick up your conference materials starting Monday May 7th at 3:00 PM before the welcome reception and on Tuesday May 8th in the morning.
7:00 PM - 9:00 PM Welcome Reception
Welcome Reception Enjoy heavy appetizers and drinks in the hotel. Network with other attendees and TrueCommerce staff.
Tuesday May 8th
7:30 AM - 8:30 AM Tuesday Breakfast
Enjoy!
8:30 AM - 9:30 AM Welcome and Opening Connections 2018
Welcome to Connections 2018! We chose the name of the conference for a reason - there is no denying that connecting your business to the rest of the world has become increasingly important to your success. Join Mike Cornell and Ross Elliott as they update us on how TrueCommerce helps you grow your connected communities - customers, suppliers, channels and systems.
9:30 AM - 10:45 AM Keynote: Vested: Five Rules that Will Transform Business Relationships
Kate Vitasek joins us from the University of Tennessee to talk about their ground breaking research - Vested. UT researchers studied some of the world's most successful business relationships - relationships based on true collaboration that achieved amazing - sometimes even thought of as impossible results. While each of the highly successful relationships were all unique - they all had a distinct mindset that promoted purposeful collaboration with the strategic intent to innovate, create value, and mutually reward success. Researchers called this a "What's in it For We" (WIIFWe) mindset.
11:00 AM - 12:00 PM Networking Topics
This session is an interactive networking session where members of the TrueCommerce team will facilitate questions that are topics of interest to the community. Find the question that you are most interested in and join the conversation. You have the opportunity to learn from your peers that actually use TrueCommerce solutions to understand how to solve your issues and be more successful.
12:00 PM - 1:15 PM Tuesday Lunch
Enjoy lunch!
1:15 PM - 2:05 PM What's New with the Nexternal Platform
Meet other Nexternal eCommerce platform users who will discuss tips and tricks that have helped them not only become more efficient, but have provided a great experience for their customers. Additionally, meet the Nexternal team who will provide an update regarding "what's new" for the eCommerce platform, and what we have planned for 2018.
---
2:15 PM - 3:05 PM Driving B2B eCommerce
Do you struggle to capture B2B orders on your website while offering customized products and pricing that are unique to your customers? One of Nexternal's core competencies is the ability to offer an eCommerce solution that can be tailored to meet your exact needs. Chris Gilmore and Craig Ross will show you just how easy it is to build out a site where each of your customers can access products and pricing specific to them and their business needs. You'll also hear real life experiences from one of our active B2B sellers.
OR
2:15 PM - 3:05 PM Inspect What You Expect with TrueCommerce Pulse
Whether you're aware of it or not, your business is constantly collecting mass amounts of data. You may be asking yourself, "How can I leverage this information to take my business to the next level?". TrueCommerce's Analytics Solution, Pulse, uses Key Performance Indicators (KPIs) to provide real-time, visual snapshots of your company's performance. Learn how Pulse can help you gain better visibility into your business and drive operational and strategic decisions.
---
3:15 PM - 4:05 PM Growing Your Business with Amazon Seller Central Integration
Amazon continues to grow and attract new buyers, giving you the opportunity to build your business and acquire new customers even faster. Join Craig Ross, VP of Sales, as he highlights built-in capabilities on the Nexternal platform that provides the resources you need to sell your products on Amazon. Additionally, learn about best practices for Marketplace Sellers and why being integrated with Amazon Seller Central is imperative if streamlining order fulfillment is important to your business.
OR
3:15 PM - 4:05 PM Streamline Outbound Fulfillment with TrueCommerce Pack & Ship
The TrueCommerce Pack & Ship solution, part of the Foundry Platform, consolidates multiple disparate applications into one simple web-based application that is tightly integrated with your ERP, eCommerce platform, TrueCommerce EDI, and the carriers you leverage to fulfill orders. During this session we'll review how Pack & Ship streamlines operations by integrating vendor compliance and shipping directly into the physical workflow of packing orders in your warehouse operations. Learn how your organization can unlock efficiencies, improve order throughput, and reduce vendor compliance offsets with the Pack & Ship solution.
---
4:15 PM - 5:00 PM Keynote: Cincinnati Zoo
The Zoological Society of Cincinnati was founded in 1873 and officially opened its doors in 1875, making the Cincinnati Zoo & Botanical Garden the second oldest Zoo in the United States. Join a member of the Zoo's staff to learn more about the Zoo and prepare us for our evening event.
Wednesday May 9th
8:30 AM - 9:20 AM TrueCommerce Thought Leadership Panel
The TrueCommerce ecosystem includes a diverse group of companies including manufacturers, distributors, retailers, etailers, logistics providers and many more. The common thread that they share is the desire to optimize the buying, selling and delivery of goods and services. Join us as Ross Elliott moderates a thought leadership panel that will share their thoughts on how the rapid pace of innovation in areas such as digital commerce, retail, fulfillment and replenishment affect both the current state and future trends in our businesses.
---
9:30 AM - 10:20 AM Achieving the Extra Edge: Nexternal Tips and Tricks
In this interactive session, Nexternal's product manager will show you how to get the most from your Nexternal platform by applying some of the tips and tricks that help users streamline their business and give them that extra edge. Some merchants aren't aware of the breadth of tools included in Nexternal. We'll review some of our newer tools like order tagging, order imports, and enhanced email customization. We will also visit some popular features like triggers, shipping overrides, and automated review reminders. Make these tools work for your business!
OR
9:30 AM - 10:20 AM Orchestrating Order Fulfillment with TrueCommerce Channel Surfer
The days of selling your products through a single channel are waning, if not gone already. Whether you're a retailer or supplier, making your products more broadly available to an internet leaning buyer has become critical. But, starting down the path of multiple sales channels without something to help you orchestrate the fulfillment can become a management nightmare. Join us and learn about TrueCommerce Channel Surfer, our new solution to leverage the power of our network to seamlessly aggregate your orders across multiple channels, direct the fulfillment to the most cost effective method and analyze your success or failure in each channel.
---
10:30 AM - 11:20 AM Interactive Site Review
Lack of website optimization can lead to lost revenue, and lack of brand loyalty. If you would like to convert more of your shoppers into actual paying customers, then join the eCommerce experts for an interactive session focused on website improvements that will optimize your overall shopping experience offering.
OR
10:30 AM - 11:20 AM Introducing Product Information Management from TrueCommerce
Studies show that almost 25% of all returns are the result of bad product information. And, a recent UPS study pointed out that 44% of online shoppers use their smartphones to research products before they buy. Imagine how difficult it is to insure that your product information is accurate when you sell through multiple channels! Join us to learn about TrueCommerce PIM (Product Information Management), our new service that aggregates, validates, enriches, and publishes your critical product information to each of your channels according to their rules and hierarchies.
---
11:20 AM - 12:00 PM Connections 2018 Closing
We want to thank everyone for attending Connections 2018. As you get ready to depart we will talk about the future of the conference and highlight some key takeaways from the event. We hope to see everyone in 2019.