eCommerce Platform for Automotive Brands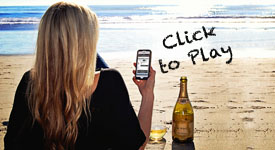 Extend Your Brand
3 minutes
"Our online sales have jumped 50% since rolling out the Nexternal eCommerce Platform. Product support is excellent! My account manager has always been extremely quick to help."
Jason Harding -
Katech
Some Automotive Companies Using Our eCommerce Platform:
Why Are Automotive Brands Attracted to our eCommerce Platform?
Add Thousands of Products and Categories
Nexternal can accommodate extremely large catalogs with no extra bandwidth or storage charges.
Add Items to Multiple Categories
With Nexternal you can add a single product to as many categories as necessary. No need to duplicate products! Use categories to create your application guide.
Drop Ship Feature
If some or all of your products are being drop shipped from the manufacturer, Nexternal can help you automate the fulfillment process.
Facebook, Twitter, Pinterest and Other Social Media Tools
Social Networking Buttons - You will have the option to display all major social networking buttons directly on your product pages allowing customers to easily Like, Tweet or Pin your item on their favorite social network.
Social Coupons - Allow customers to share your coupons with their friends and followers on Facebook and Twitter.
Post Order Sharing - After completing a purchase your customers can easily post what they just ordered from your store to Facebook or Twitter. This will include a logo and link back to your online store on the person's profile page.
Expose Your Products to the World
Marketplace Feeds - Google Shopping, Shopping.com & Shopzilla are just a few of the marketplaces that you can feed your products to directly from the Nexternal eCommerce Platform.
Email Marketing Tools - Easily send marketing emails to all of your customers or a "targeted" group of customers right through Nexternal or by using an integrated email marketing service like MailChimp.
SEO Tools - The Nexternal eCommerce Platform was built from the ground up with search engine optimization (SEO) in mind. A search engine friendly shopping cart will help you maximize organic traffic to your website without incurring any additional cost.
More Great Features for the Auto Industry
Capture B2C, B2B, and Phone Orders in One System - Whether it's a basic donor, member or a call-in order, you can enter all of your orders directly into the Nexternal eCommerce platform.
Inventory Warning Levels - Nexternal's eCommerce Platform will automatically email you when inventory of a product drops to a threshold that you define.
Sell to Popular Retailers Using our EDI Platform
Just a few of the Automotive Retailers You Can Sell to on our Commerce Network Using EDI:
To speak with an Account Rep that specializes in working with Automotive brands, please fill out this form: