Business to Business (B2B) eCommerce Platform
Ideal for:
Manufacturers
Distributors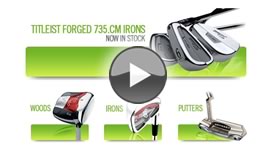 B2B eCommerce Video
3 minutes 13 seconds
"Customization within Nexternal is almost limitless. The ability to create my own customer types and allocate products to my sales reps is amazing. Nexternal continuously adds new tools to the system, and the technical support team is fantastic. I've recommended Nexternal to several business partners and all have been satisfied - thanks Nexternal!"
Helen Jo Zitzmann -
Organic Valley
Our B2B eCommerce Platform includes the components that you need to sell to other businesses:
Single Vendor Solution for both EDI and B2B Online Sales
Password Protected Online Catalog
Support for Unlimited Customer Types
Capture B2B Orders by Outside Sales Reps or at Tradeshows using our B2B Mobile Commerce App
Price Products by Customer Type
Set shipping rates by Customer Type
Generate and Activate Quotes
Express Ordering for Products with Many Options
Allocate Products Based on Customer Type
Control Both Category and Product Visibility by Customer Type
Control Payment Options by Customer Type
Salesforce.com Integration
Single Click Reordering
Consolidated Order History Complete with Package Tracking
Batch Order Processing
Offer Preferred Delivery Dates
Back In Stock Notification
Auto Generate Recurring Orders
Create Multiple Email Recipients per Order
Streamline Fulfillment with UPS, FedEx, GSO, and USPS
Order Integration with many ERP and Accounting Systems
Cloud Based Solution
Driven by Customer Feedback
Just a few of the companies using our B2B platform:
Our Business to Business (B2B) module is designed to accommodate companies that wish to sell products to a pre-existing customer list via the internet. While our clients have utilized the B2B module for a multitude of purposes, the following scenarios are particularly appropriate:
You are a manufacturer or distributor whose customers are businesses in the next tier of the sales chain (e.g. retailers), and wish to enable those customers to place orders online.
You are a manufacturer or distributor who utilizes sales representatives in your sales process, and wish to enable those representatives to place orders for their customers online.
When your customers or sales reps enter the B2B store, they see up to the minute prices and inventories of the products in your catalog. They can place orders 24 hours a day, 7 days a week from anywhere in the world just by accessing the internet. They can also request and activate quotes. The hassles and errors inherent in placing phone and fax orders are eliminated. Furthermore, your customers or sales reps can instantly check the status of their pending orders and update their contact information. The net result? Costs decrease on all sides, your customers' satisfaction increases, and your sales increase as well.
As a business executive, the advantages go further still. The reporting capabilities offered in the Order Management System allow you to instantly view real-time sales and store activity data, enabling you to take a proactive approach toward improving sales. The Mail Wizard provides the means to instantly notify targeted segments of your customer base about new products and promotions. Indeed, the tools to grow your business are always at your fingertips.
"Nexternal allows us to grow our sales, merge more activities into one system, and saves us a tremendous amount of money."
Ben Lewing -
Weyerhaeuser
The B2B module is a password-protected system, ensuring that only approved customers can see the store's products and their prices. The storefront is much the same as that of the business to consumer shopping cart, utilizing Nexternal's onscreen shopping cart technology to streamline the order process.
---
To speak with an Account Rep that specializes in our B2B eCommerce Platform, please fill out this form: