eCommerce Platform for Coffee and Beverage Companies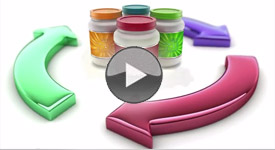 Subscriptions Video
2 minutes, 28 seconds
"Order processing and batch processing are great, and it's very easy to make shipping labels. We use the dashboard feature a lot to track our first time and repeat buyers, and to see if we're on track to reach our monthly goals or not. But the best feature (thus far) is the subscription feature! It is very handy for our department and our coffee club invoicing! "
Faith Soto -
Kauai Coffee Company
Some Coffee and Beverage Companies Using Our eCommerce Platform:
Why does our eCommerce Platform Work so Well for Coffee Companies?
Automated Recurring Orders (Both Subscription and Club)
One-Click Reorder
Give Your Customers the Option to Order Online and Pick Up In Store
Your Customers May Select a Preferred Delivery Date
Allow Your Customers to Place One Order and Ship to Multiple Addresses
Ensure that Perishable Products Can Only be Shipped to via Expedited Shipping Methods
Track Lot Numbers at the Order Line Item Level
Customers May Include Customized Gift Messages and Gift Wrapping
Accurately Track Inventory - Supports Bundling/Kitting
Integration with the Amazon Marketplace
Facebook, Twitter, Pinterest and Other Social Media Tools
Email Marketing Tools
Capture B2C, B2B, and Phone Orders in One System
SEO Tools
Sell to Popular Retailers Using our EDI Platform
Just a few of the Beverage Retailers You Can Sell to on our Commerce Network Using EDI:
"Our holiday sales in 2015 had a 70% increase from the previous holiday season. This was the first holiday season we used Nexternal for our online store and I attribute that incredible increase to the clean layout, easy coupons, and integrated marketing tools.
Adrienne Kerrigan -
Caffe Ladro
To speak with an Account Rep that specializes in working with coffee and beverage companies, please fill out this form: