Directed Fulfillment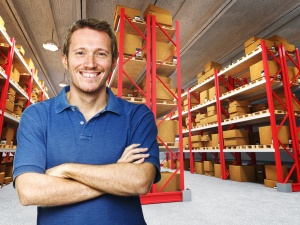 As businesses grow and consumer expectations around fulfillment times decrease, it is not uncommon for merchants to expand from a single warehouse to multiple warehouses in which the same products are stored. With that expansion comes a new challenge in determining the best warehouse locations from which to ship, based on inventory availability, shipping costs, and time in transit.
Nexternal's Directed Fulfillment Module solves that problem and makes that determination as items are added to the cart. This allows you to quote accurate shipping rates to customers as orders are placed, and accurately deplete inventory at each warehouse location. It also simplifies the fulfillment process, because warehouse workers at every location know specifically which line items they need to fulfill when the orders flow into the Order Management System.
Minimize the Number of Ship-Froms for Each Ship-To Address
When possible, the software will assign all line items for a given ship-to-address, to the same ship-from warehouse location. When that is not possible, the number of ship-from-locations is minimized.
Minimize Shipping Rates and Time in Transit
Wherever possible, shipping rates and time in transit are minimized in selecting the best ship-from warehouses.
Distribute Line Items Across Locations
If no single warehouse has enough inventory to fulfill all the units of a line item for a ship-to-address, the units are separated into multiple line items that ship from multiple warehouses.
Override the Ship-From Selection
Make exceptions as required. After an order is placed, you can override the system-selected ship-from warehouse to manage things as required by unusual circumstances.
---
For merchants who ship from multiple warehouses, our Directed Fulfillment Module is a great tool for minimizing packages, decreasing fulfillment time, and reducing shipping costs. In order to activate Directed Fulfillment, you must first activate our Enhanced Inventory Module which allows you to track inventory at multiple warehouses. To learn more about our Directed Fulfillment Module or see a demo of it in action, please contact your Nexternal Account Manager if you are already a client, or give us a call at 800-914-6161.