eCommerce Platform for Nonprofits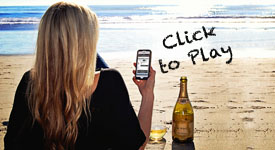 Extend Your Brand
3 minutes
"When we moved from a home-grown shopping cart to Nexternal for selling pediatric educational materials, we were surprised by how much simpler our day to day work of running a store became. It's now a piece of cake to add a new product, switch out an image, create volume pricing, or offer sales on specific items. Because we have some products that take a while to reprint, we love having customizable inventory level warnings. Even tasks like reminding customers when we have a new edition of a reference book seem trivially easy compared with our old system. Thanks to the ease of use, our percentage of Web sales now far surpasses all our other order placement options. Our online sales have more than doubled since switching to Nexternal. In our more than six years as a customer, our team has never regretted our decision to partner with Nexternal for even a moment."
Brian Herteen -
Children's Hospital of Wisconsin
Some Nonprofits Using Our eCommerce Platform:
Why does our eCommerce Platform Work Well for Nonprofits?
Capture Donations (One Time and Auto Recurring)
Included Integration with Salesforce.com
Special Nonprofit Pricing
Capture Orders for Events and Have Will Call Ticket Pickup
Create an Unlimited Number of Customer Types & Control Product Visibility by Customer Type
Price Products Differently for Various Customer Types
Facebook, Twitter, Pinterest and Other Social Media Tools
Social Networking Buttons - You will have the option to display all major social networking buttons directly on your product pages allowing customers to easily Like, Tweet or Pin your item on their favorite social network.
Social Coupons - Allow customers to share your coupons with their friends and followers on Facebook and Twitter.
Post Order Sharing - After completing a purchase your customers can easily post what they just ordered from your store to Facebook or Twitter. This will include a logo and link back to your online store on the person's profile page.
Expose Your Products to the World
Marketplace Feeds - Google Shopping, Shopping.com & Shopzilla are just a few of the marketplaces that you can feed your products to directly from our eCommerce Platform.
Email Marketing Tools - Easily send marketing emails to all of your customers or a "targeted" group of customers right through our system or by using an integrated email marketing service like MailChimp.
SEO Tools - Our eCommerce Platform was built from the ground up with search engine optimization (SEO) in mind. A search engine friendly shopping cart will help you maximize organic traffic to your website without incurring any additional cost.
More Great Nonprofit Features
Capture B2C, B2B, and Phone Orders in One System - Whether it's a basic donor, member or a call-in order, you can enter all of your orders directly into one system.
Inventory Warning Levels - Our eCommerce Platform will automatically email you when inventory of a product drops to a threshold that you define.
---
To speak with an Account Rep that specializes in working with Nonprofit companies, please fill out this form:
"Since using Nexternal, our company's online sales have increased by 13% - and this during a recession! Nexternal's structure has offered stability and a customer-friendly storefront, while at the same time allowing us to extensively customize our storefront to make it become part of HSLDA. The reporting available through Nexternal allows us to identify our bestselling products and profit margins. Our old software made us dependent on our technology department, but Nexternal allows less-trained staff to run the store. Products are easy to add, edit, or delete in the order management system. Training new staff is a breeze, as Nexternal is so easy for anyone to learn. We can't imagine order processing being any easier. Plus, Nexternal's customer service is fabulous! Our Nexternal rep has always been available to answer any questions. We are still learning and experimenting with the platform's amazing features . . . and Nexternal continues to come out with updates and improvements that keep us on the cutting edge! Thanks for your great service!"
Katy Bloom -
HSLDA Publications
"Nexternal provides an intuitive order management system with a full range of features that meet essentially every need. It's been an absolutely fantastic upgrade from our previous eCommerce solution! The marketing capabilities have not only given us the opportunity to share a variety of discounts for our customers, but also evaluate the effectiveness of those efforts through detailed analysis and reporting.

The on-screen cart gives our customers a clear and functional shopping experience. Nexternal was also able to effectively sync our e-store with our current website, to provide a seamless navigation to convert visitors to paying customers.

If there is one element of Nexternal that stands out to me, it would have to be the customer service. Our Account Manager immediately responds to our every need and explains things in a way that even the least tech-savvy person can understand. Believe me, we had an endless number of questions about the setup and implementation of our store, and he was always extremely helpful with a positive and encouraging attitude. Even when Superstorm Sandy hit, he worked tirelessly to make sure that our e-store rolled out without any problems. It's been fantastic working with him!"
Seth Petre -
The Bethesda Institute