Quote Generation Software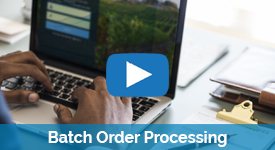 Quoting Webinar
18 minutes
Have you ever needed to send a customer a written quote for a large purchase of your products? Do you offer special, non-advertised pricing for large wholesale orders? Do you have sales reps who negotiate deals with wholesale buyers? If so, Nexternal's quoting feature will automate the process for you. Here are some feature highlights:
Accept Formal Requests for Quotes from Customers Online
Automatically Send Email Notifications of these Quote Requests to the Appropriate Sales Reps
Email Quote to the Customer
Easily Convert the Quote into an Active Order Through your Order Management System
Allow Customers to Convert the Quote to an Active Order
Restrict which Customers are Allowed to Request Quotes
Set an Expiration Date for the Quote
Great for your B2B / Wholesale Clients
If you are interested in learning more about how your company can utilize our In quote generation feature, you can watch this 18 minute webinar or call 800-914-6161.