eCommerce With In Store Pickup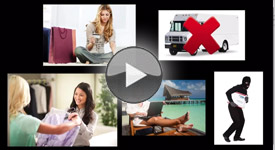 In Store Pick-Up Video
2 minutes 3 seconds
"Just want to say that we're thrilled to have the new pickup option in Nexternal! This goes a long way towards making the order process clearer and simpler for our customers."
Matt Petrie -
Liner & Elsen
Many product companies have brick and mortar stores in addition to online stores. If they want to integrate their operations, having an in store pickup option is critical for these companies. Naturally, it is also a great option for customers who live close to the retailer, and don't want to pay shipping fees. Our ecommerce platform now makes it incredibly easy for brands to give their customers the option of having a product shipped or picking it up in a store.
Customers can Order Online and Pick Up In Store
Buyers can Designate a Pick Up Trustee
Support for Multiple Pickup Locations
Designate Pickup Locations for Each Product
Customers May Select a Preferred Pickup Date
Define Available Pickup Days and Times
Customers Are Notified Via Email When a Product is Ready to be Picked Up
Customers May Mix Pickup Items and Shipment Items Within A Single Order
Items Can Be Designated as Pickup Only
Sales Tax is Calculated at the Local Jurisdiction
If you are interested in learning more about how your company can utilize our In Store Pickup Feature, please call 800-914-6161.