Search Engine Friendly Shopping Cart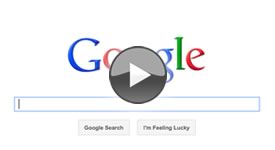 SEO Shopping Cart Video
2 minutes, 34 seconds
"Nexternal's shopping cart software is incredibly search engine friendly, giving me a leg up on my competition. My industry is extremely competitive and so ranking well in the search engines is essential to my business. I love the fact that I can customize title tags and meta descriptions. Also, having the product name listed in the URL really makes my listings pop on the search engine results pages."
Pete Hitesman -
Relentless Improvement
Our eCommerce Platform was built from the ground up with search engine optimization (SEO) in mind. A search engine friendly shopping cart helps merchants maximize organic traffic to their websites without incurring any additional cost. Following are some components of our eCommerce Platform that make it so search engine friendly:
Clean, Keyword-rich, Static URLs
Having keywords in the category and product page URLs not only helps those pages rank better, it also makes the listings stand out more because the link displayed in the listing is bolded. A sample product URL with our eCommerce Platform looks like this: http://store.firstfairway.com/nike-course-umbrella-p10.aspx for the product titled "Nike Course Umbrella". If you execute a search on Google for that term, you'll see just how favorable the results are. Category pages use similar keyword rich URLs as well.
Customizable Title, Description, and Keyword Meta Elements
Our search engine optimized shopping cart allows the merchant to have complete control over the Title, Meta Description, and Keyword meta elements. Merchants can load the title up with relevant keywords to help the page rank well without having to alter the product display name. They can also put compelling copy in the meta description to increase the likelihood that a shopper will click through on their listing.
H1 Tags
Using header tags has been proven to increase the odds that a page will rank well for the specific term within the header tags. Product Detail screens in our eCommerce Platform wrap the Product Title in H1 tags to help the pages rank better.
Secure (https) URLs
In 2014 Google announced that it would start favoring secure URLs in the search results. With our catalog, you have the options of having every page in your store be secure 100% of the time. This not only helps your ranking, but makes your customers feel more at ease.
Define Custom Alt Tags
Alt text is the text that is displayed when a browser cannot render images. It has been proven to be an important factor in determining search engine rankings. Our SEO shopping cart will automatically use product and category names as the Alt text for the thumbnail images unless the merchant defines custom Alt text for each category and/or product.
Canonical Elements
The canonical element is a tag that can be put on a page to ensure that the search engine is indexing the appropriate version of a URL, eliminating any confusion for the search engines. Our eCommerce Platform uses the canonical element on every page of a merchant's catalog.
Keyword Rich Anchor Text
Anchor text is the clickable text in a link. A well optimized site will use keyword rich anchor text rather than text such as "click here". Our eCommerce Platform will automatically use keyword rich anchor text for links that point to category and product pages in the catalog.
Efficient Tree-Like Link Structure
Ensuring that the search engines can efficiently get to pages is a merchant's catalog is critical in ensuring the entire catalog will get indexed. Our eCommerce Platform provides several logical paths for both search engine spiders and consumers to find various category and product pages. Additionally, merchants can put products into multiple categories.
Limitless Descriptions for Heavy Content
Search engine optimization experts often say that content is king. With our SEO shopping cart software merchants can provide unlimited information in both product and category long descriptions. The more words the search engines index on a page, the greater the chances that a page will rank well for multiple terms.
Auto-Generated Robots.txt and XML Sitemap
For clients that have set up the domain alias feature for their catalog (example: store.firstfairway.com), Nexternal automatically creates two special files. The first is an XML Sitemap. The search engines have agreed on a common xml format (www.sitemaps.org) that enables website owners to list all pages that should be indexed in a given domain. When the search engines find the sitemap, they essentially have a list of URLs they now know need to be crawled. The second file created is a robot.txt file. When a search engine spider finds a homepage, it will check to see if a robots.txt file exists. This file points to the XML Sitemap file, essentially enabling the sitemap to be found automatically once the spider finds the domain itself.
Product Reviews for User-Generated Content
Creating all of your own content on a page is a lot of work. Fortunately, our shopping cart allows for customer reviews and ratings, allowing a merchant's customers to create content for the merchant's product page.
Rich Snippets on Product Detail Screens
Rich Snippets are now included in Google Search Engine Results Pages. Rich Snippets are labeled elements of data such as reviews or prices. If a product detail page uses Rich Snippets, those snippets of data are displayed on their own line, making the search engine listing taller. If a merchant's store uses reviews, a 4 or 5 star rating can also capture a potential customer's attention increasing click through rates.
Set Up 301 Redirects for Discontinued Items
When you discontinue a product, you have the option to set up a 301 (permanent) or 302 (temporary) redirect to another product or page. If a specific product has good "link juice" (positive ranking factors that a link passes from one page to the next), you can permanently redirect it to a similar product or newer version of it without losing this link juice. This good from both a user perspective and a search engine optimization perspective.
Authorship
Clients can include the authorship meta tag on product and category pages. If the creator of the page or author adds his or her store url to the contributor section of Google+, his or her profile picture may show up next to the product listing on the search engine results page, which has proven to increase click-through-rate! G+ authors are defined at the user level within Nexternal.
Webinar & Independent Review
We have a webinar available for those interested in learning how to optimize their Nexternal-generated catalog for search engines. SEO Shopping Carts has also conducted an independent review of Nexternal's eCommerce platform for those interested in getting a third party opinion.