Subscription Management - Recurring Orders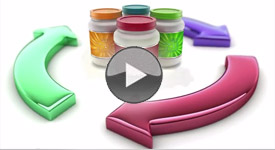 Subscriptions Video
2 minutes, 28 seconds
"Manually processing recurring orders of my nutrition bars was a time consuming task requiring about 80 man hours per month. Now this has been reduced to one to two hours per week making the entire process 10-20 times faster! This feature has been a huge time saver, and it keeps getting better. I love the subscription functionality! Thank you, Nexternal!"
Danielle Ontiveros -
Grab The Gold
What better way to offer your customers a convenient service, while generating recurring revenue for your business? Our eCommerce Platform allows you to capture and automatically create subscription orders with a complete back-end subscription management system. Customers can save time without having to place new orders, and count on you to keep their goods coming! Certain consumable products such as nutritional supplements, snacks, pet foods, water filters, and razors tend to be reordered frequently and are perfect candidates for a recurring order feature. Monthly memberships, or donations, are also made easy through subscriptions.
Define Unique Subscription Intervals for Each Product
*Automatically Update Expired & Outdated Card Information Daily with Decline Minimizer
Offer Customers Multiple Recurring Interval Options (15 day, 30 day, etc.)
Orders Automatically Generate
Encourage Subscriptions with Discounting Incentives (Sign up and Receive 10% off)
Optionally Lock Product Prices and Shipping Rates on Recurring Orders
Automatically Re-Attempt Credit Card Failures at Defined Intervals
Capture Subscription Orders on Mobile Devices
Allow Customers to Manage Credit Cards and Shipping Addresses Online
Automatically Notify Customers when Orders Fail due to Expired or Declined Credit Cards
Easily Email or Run a Report on All Customers that Have Subscribed to a Product
Optionally Allow Customers to Temporarily Skip or Permanently Suspend Future Orders
Storefront Sample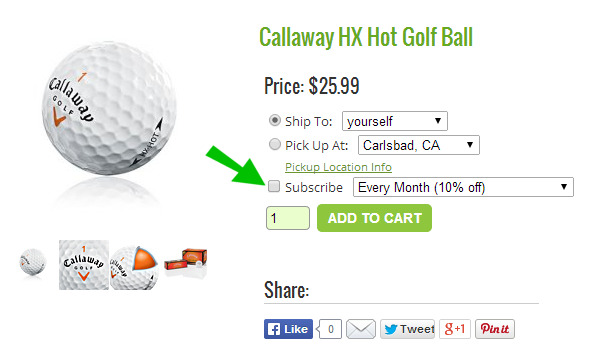 Sample Setup Subscription Management Options

To learn more about how your company can utilize our Subscription Management Feature for auto shipments please call 800-914-6161 or complete the form below. If you would like to see an 8 minute webinar on our subscription feature, click here.
Interested in our Subscription Management Feature?
*You must use the OpenEdge Payment Gateway to take advantage of this feature.