Product Information Management System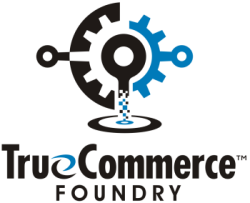 At the heart of our Commerce Foundry platform is our Product Information Management System (PIM). Our PIM provides you with a central location to manage your product information so that you can efficiently market and syndicate product information to your distribution channels. Aside from data elements, you are also able to store digital assents in the PIM such as images, sound bites, and videos. Gone are the days of having a directory of Excel files in various formats of your product information. Our Product Information Management Software creates a unified experience via a very pleasing user interface.
Give Vendors Access to Update Their Own Product Information
Should you decide to allow your vendors to update information for their own products, you can provide them with their own login credentials. When they login, they will only be able to see and make changes to their products.
Supports Complex Product Taxonomies
As your catalog of products expands, the need for supporting a deep product hierarchy increase. With our PIM there is no limit to the depth of that hierarchy.
Digital Asset Management
Organizing your digital assets is one of the many strengths of our application. Each product can have unlimited images. Store web optimized versions for your online store or high resolution images for a printed catalog. We also support both video and audio files.
Supports Unlimited Product Attributes and Variations
Unfortunately, not all products are simple SKUs. Some product have very complex configurations with many attributes and variations. Our PIM handles super complex product combinations with ease.
Multi-Lingual Product Descriptions
Use our automated translator to transcribe your product descriptions into multiple languages.
Log Every Change, By Every User
Our Product Information Management System provides forces accountability. Every change is logged by every user.
---
Built on our most current responsive technology platform, our TrueCommerce Foundry PIM and is friendly to regardless of device type.
Interested in seeing a demo of our PIM? Please complete this form and we will contact you.