Run Your Wine Club Software in the Cloud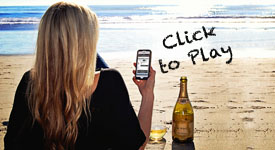 Wine Club Software
3 minutes
"Once I finally made the switch to Nexternal, and started using the Order Management System, I was blown away with how easy it was to use, and how much time it was saving me. After I sent my first email to my club members through Nexternal, and got everyone use to the sign in procedure, I received email after email of updates members were making to their accounts. Credit Card updates, address updates, etc., and I didn't have to enter ONE of them! I'm able to run my business, and process my orders far more efficiently with Nexternal."
Brian Benson -
Brian Benson Cellars
Some Wineries Running Our Wine Club Software:
Why do Wineries Choose to Run Their Wine Clubs with Nexternal?
Existing Club Members can Conveniently Update Their Mailing Addresses and Credit Card Information Online (Fewer Phone Calls for You!)
*Automatically Update Expired & Outdated Card Information Daily with Decline Minimizer
You Can Offer a Member's Choice Wine Club
Save Time by Processing Credit Cards and Shipping Labels in Batch
Allow Customers to Sign Themselves Up for Wine Clubs and Receive Club Discounts in the Online Store Immediately
Compatible with ShipCompliant
Easily Export Wine Club Orders to QuickBooks
Send Emails to Customers Letting Them Know That Their Club Order Has Been Successfully Processed
Generate a Report of Customers with Expired Credit Cards and Email Them with Ease
Supports an Unlimited Number of Wine Club Types
Manage Wine Club and Online Orders in One Software System
We Support the 205 Order Export Making it easy for you to send your wine club orders over to a winery specific 3PL
No IT Headaches
---
"I wanted to let you know that our Wine Club has almost doubled since we have integrated with Nexternal and implemented some of the upsell tools that you recommended. I have been pleasantly surprised by the amount of customers who have joined the Wine Club through our online store, and I trace a lot of that back to the visibility of the benefits of joining that you can see throughout the site."
Elizabeth Smith -
Chateau Grand Traverse
Feel free to also read our wine club best practices document for managing wine clubs in Nexternal. Follow this link to learn more about our custom club feature. To speak with an Account Rep that specializes in working with Nexternal's wine club software, please fill out this form:
*You must use the OpenEdge Payment Gateway to take advantage of this feature.