From Your Tasting Room to Your Wine Club to Your Most Successful Online Promotion, Do Business In Every Direction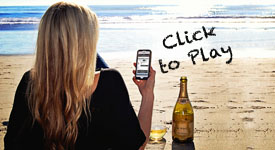 Sell More Wine Online
5 minutes
"Our storefront lets customers choose between pickup, ship or a mix of both in the same order, and even lets them specify multiple ship-to locations. You can even see all of that in realtime in your shopping cart, which is very nice. Those are pretty powerful features that other eCommerce systems don't offer."
Cassie Courtney -
Maryhill Winery
Sample Wineries Using Our Unified Direct-to-Consumer Software Platform:
Why does our Unified Direct-to-Consumer Platform Work so Well for Wineries?
You get a dedicated account manager - someone that has experience in the wine industry
Our software can handle the legalities with selling wine online
Create an unlimited number of customer types (club members, employees, friends, etc.)
Manage direct-to-consumer, wholesale/retail, phone and mobile orders in one system
Shipping carrier integration: UPS, FedEx, Golden State Overnight (GSO)
Your customers can click a single button to reorder their favorite wines
Our platform works well with many other systems used in the wine industry (Microworks, VinNOW, MailChimp, IDology, etc.)
Flexible and powerful discounting options (mixed case, by customer type, volume, etc.)
Allocate your wines by customer type
3rd party winery point-of-sale system integration - both VinNOW and Microworks
Product Reviews - Wine reviews can be essential to encouraging a shopper to make a purchase. You'll have the option to display wine reviews on all of your product pages as well as schedule automatic review reminders.
Email Marketing Tools - Easily send marketing emails to all of your customers or a "targeted" group of customers right through Nexternal or by using an integrated email marketing service like MailChimp.
SEO Tools - The Nexternal eCommerce Platform was built from the ground up with search engine optimization (SEO) in mind. A search engine friendly shopping cart will help you maximize organic traffic to your website without incurring any additional cost.
PCI Compliant
Use your preferred merchant processor
Sell to Popular Retailers Using our EDI Platform
Just a few of the Beverage Retailers You Can Sell to on our Commerce Network Using EDI:
---
Read Our Case Studies:
Foxen Vineyards Case Study
Channing Daughters Case Study
Maryhill Winery Case Study
Transcendence Winery Case Study
---
To speak with an Account Rep that specializes in working with wineries, please fill out this form: