Online Merchant Accounts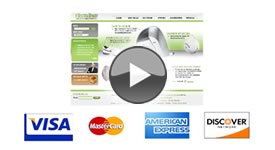 4 minutes, 19 seconds
The Nexternal eCommerce Platform is compatible with Authorize.net, Paymentech, and PayPal's Payflow Pro Gateways. Merchants in need of accepting credit cards, may obtain an online merchant account quote from one of the following companies:
OpenEdge

OpenEdge helps businesses succeed by delivering secure and personalized payment solutions. As the integrated payments division of Global Payments, OpenEdge is driving innovation in software applications - adapting, scaling and simplifying how payments are processed. OpenEdge serves more than 2,000 technology partners across 60 industry verticals throughout the United States and Canada. If you are running a club or using subscriptions, OpenEdge's Decline Minimizer is a great solution for saving time.
EVO Payments

EVO Payments is one of the nation's most trusted merchant account providers for US based companies. EVO Payments offers a complete line of real time credit card processing solutions for Internet, Mail Order & Auction sellers. Clients vary in size from startups to billion-dollar companies. Get a quote today for an online merchant account.
Paysafe

Paysafe is the trusted global payments partner. With a client-first mentality, Paysafe provides global payment solutions that include mobile, credit and debit cards, gift and loyalty cards, fraud management, Automated Clearing House (ACH) and more. Proprietary Internet-based payment platform, Payment XP, along with merchant-defined risk engine, Fraud XP, and Chargeback Management System allow companies to conduct business wherever it takes them. Built on a foundation of excellence Meritus is dedicated to maximizing your success.