Application Integrators
Nexternal provides an XML Toolset to enable integration with third party applications. Should you not have the in-house capabilities or time to perform such an integration, you might consider hiring one of the following integration companies:


eBRIDGE Software

eBRIDGE Software specializes in providing solutions that move data between business applications and financial and enterprise systems.
By providing for the automatic exchange of information, an eBridge solution eliminates manual data entry and resulting errors. Employee resources are freed up and redirected, leading to higher productivity and savings in time and money.
By utilizing an eBridge solution, an organization streamlines its business process, enabling for the accurate and timely exchange of information and increasing efficiency.
Financial Systems Supported:
| | | |
| --- | --- | --- |
| Sage | Microsoft | Other |
| MAS 90/200 | AX | SAP Business One |
| MAS 500 | Dynamics GP | Epicor Vantage |
| Sage PFW / Batchmaster | Dynamics SL | Everest |
| Sage BusinessVision | Dynamics NAV | Macola |
| Sage BusinessWorks | Small Business Financials | Visual Accountmate |
| Sage Accpac / Sage Pro | | QuickBooks |
| Peachtree by Sage | | |
FarApp Web Services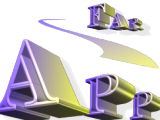 FarApp Web Services offers an automated hub to integrate your Nexternal ecommerce systems to your central business system. Automated features include:
Order-Processing - Automatic posting of Nexternal Orders to your business system.
Order Status/Tracking Feedback - Post tracking and shipment status information from your central business system to your Nexternal Order Management System.
Inventory Updates - Posts current inventory values to Nexternal Order Management System from your central business system.
For just $200/month, FarApp will automate the communication between Nexternal and NetSuite.


Aptbridge

AptBridge provides innovative solutions for automating multi-system data exchange, helping you transform disparate data components into synthesized, actionable information. By automatically capturing and transforming your important customer, sales and financial data from various sources, we help you reduce labor costs, and increase the timeliness, integrity and value of your information.
Our AptBridge™ interface engine makes integration easy, by automating the transfer of data between your Nexternal store and QuickBooks accounting system. Orders placed through your online sales channel are retrieved and transferred to QuickBooks automatically, in real time. AptBridge™ synchronizes inventory, sales, customer and billing information. By providing an easy way to specify your order download criteria, map sales document types by order/billing status, and determine how ordered items are matched, AptBridge™ gives you complete control over the information flow.
AptBridge™ makes information transformation and integration easy. Talk to us today, and let us show you how!
Nexternal Client Testimonial: "The Aptalent program is working beautifully. I am thrilled. It is easy to use. AptBridge is really thorough and customer service oriented and best of all, my orders are coming directly into QuickBooks. Thank you for referring AptBridge to me." Ellen Warner (Ageless Design)