Order Fulfillment Companies
Nexternal makes it simple for clients to fulfill products themselves. However, many merchants don't have the resources to send out volumes of packages per day. Following are some fulfillment companies that we highly recommend:
PackageBee

With PackageBee, our goal is to simplify order fulfilment for online merchants. We combine order processing, automation rules, and industry experience in an easy to use, web-based interface that integrates directly with online sales channels and major fulfillment centers. By taking care of the technical stuff, we allow you focus on what you do best - selling and marketing your products. Pay nothing until you are ready to start shipping orders.
Verde Fulfillment USA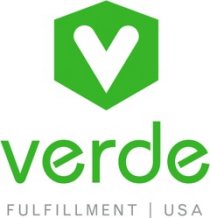 Verde Fulfillment USA (located in Idaho) is the premier eco-friendly 3PL for the US market. Efficient, friendly and fully integrated with Nexternal for automated order processing, Verde fulfillment provides complete, global order fulfillment services, returns processing, item inspection, relabeling services, warehousing and inventory management services. eCommerce shipments, large retailer shipments, pallet movements and full-truckload shipments are part of what we do daily.




Fulex
Fully integrated with Nexternal and with warehouse locations in both Michigan and California, Fulex Logistics provides expert order fulfillment and warehouse management services. Core competencies include integrated fulfillment and customer care services for product, literature, promotional and point-of-sale (POS) distribution needs. Services include eCommerce Fulfillment, Catalog Fulfillment, Promotional Fulfillment, Assembly / Kitting, Inventory Management, Retail Distribution, Continuity Programs, Reverse Logistics, Warehousing, Transportation Management, Logistics Consulting, and Break-Bulk Distribution.
Saddle Creek Logistics

Saddle Creek Logistics is a leading third-party logistics services company that provides integrated logistics solutions and services - nationwide. Through an extensive network of facilities, broad range of services and advanced technology, Saddle Creek develops comprehensive solutions clients can rely on to satisfy their customers and enhance their brands. Saddle Creek's core services include Omni-channel order fulfillment, call center, reverse logistics, shared and dedicated warehousing, small parcel, TL and LTL freight management, product kitting, packaging and assembly.
Las Vegas Fulfillment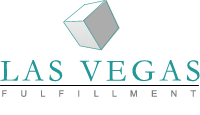 Las Vegas Fulfillment was founded in 1995 and since then has become a leading provider of innovative fulfillment solutions for medium to large sized companies. Our dedication to quality and customer service has earned us the right to be associated with many well-known Fortune 500 companies. Las Vegas Fulfillment's primary goal is to conduct business with our clients in a professional and timely manner. Our clients have discovered that Las Vegas Fulfillment is unique from other warehousing, distribution and fulfillment companies because we believe that each company has specialized needs in the handling of their materials. Las Vegas Fulfillment understands these issues and will work together with your staff to make certain your products are handled according to your specifications.
If your company has fulfilled orders for merchants on the Nexternal eCommerce platform and would like to be considered for listing on this page, please email .