Wine Industry Partners
Nexternal has partnered with some of the best companies in the wine industry.


Microworks

Microworks has been offering direct-to-consumer software solutions to the wine industry since 1994. As a pioneer in the wine industry, Microworks earned its reputation as experts in direct sales solutions for tasting rooms, wine club, CRM and compliance. Providing top quality software backed by excellent customer support, Microworks enjoys servicing winery clients across the US. To learn more about Microworks Technologies, Inc., call (707) 224-9620 or visit http://www.winesoftware.com
Wineshipping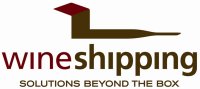 Wineshipping is the leading Direct to Consumer Fulfillment and Logistics provider for the wine industry. Our philosophy of outstanding customer service, accountability, visibility and partnership has delighted our clients for 15+ years. Our nationwide network of fulfillment centers with locations in NAPA/SONOMA, PASO ROBLES, SANTA MARIA, and NEW YORK are all temperature controlled, state-of-the-art facilities. We are pioneers of innovative services and solutions to help our clients grow their business and provide a quality experience for their customers. Our year round temperature controlled shipping programs, bi-coastal fulfillment, and our ability to provide custom solutions s provides security for our clients that their customers and wine will be handled with the quality care they deserve. Wineshipping's experience and leadership in the industry can provide a cost effective, quality solution for your direct-to-consumer programs.
ShipCompliant

Wineries that use both Nexternal's eCommerce Platform and ShipCompliant are able to check orders for compliance at the time they are placed. Nexternal also has a synchronization feature which allows shipping statuses and tracking numbers to update between the two systems. Wineries can easily generate the 700+ direct shipping compliance reports required by the states from within ShipCompliant.
ShipCompliant is the leading compliance solution for wineries looking to participate in the valuable direct-to-consumer sales channel. ShipCompliant's online platform enables wineries to easily manage the rules and regulations required to ship alcohol compliantly throughout the US. Compliance checks are performed on each order that enters the system to ensure that orders are compliant prior to shipping. At the end of each reporting period, ShipCompliant produces signature-ready direct shipping, sales tax and excise tax reports. ShipCompliant's comprehensive alert system automatically notifies wineries with the latest regulatory changes and compliance status updates to help wineries stay fully compliant in each state to which they ship.
Wine Leverage

Wine Leverage is the premier telephones sales company in the wine business with over 50 clients. The Wine Leverage model harnesses the good will between wineries and their private customers, using it to generate a telephone-based relationship that embraces both selling and other important and valuable - but less tangible - benefits.
VinNOW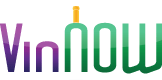 VinNOW is a complete, integrated system designed by a winery specifically for wineries to manage Point of Sale (POS), Wine Club, Inventory, Customer Relationship Management (CRM), Shipping, Compliance, Accounting, Marketing, and more. Serving the wine industry since 1999, VinNOW streamlines winery management, improves efficiency, and increases productivity. A leader in winery software, VinNOW is a user-friendly tool that helps wineries grow their business.
VinNOW is comprised of professionals with expertise in both computer technology and wine industries. Created by a team with first hand winery experience, VinNOW offers a personalized and specialized approach that is in touch with a winery's technology and business needs. Directly interested in the health of the wine industry, VinNOW offers 5 star support and is available 7 days a week to assist customers.
VinNOW's unprecedented level of industry acceptance has allowed for strategic partnerships with a wide spectrum of leading software applications. VinNOW and Nexternal work together to provide an integrated solution for winery POS and E-commerce functionality. Working closely to ensure optimal integration, VinNOW provides the following capabilities:
Ecommerce order creation
Wine club and automatic discount functionality
Customer record management
Product pricing management
Shipping compliance management
To learn how VinNOW transforms winery management, call (707) 744-1898.
IDology

IDology, Inc. is a national leader in the responsible use of data and consumer privacy protection through IDlive, its knowledge-based identity verification and authentication technology. IDlive screens individuals in seconds leveraging diverse data sources that enable knowledge-based authentication. IDlive services are currently deployed by leading organizations in multiple vertical markets that include financial services, retail, age-restricted commodities and merchandise, telecommunications providers, and organizations that are dedicated to consumer privacy and security - preventing losses due to identity theft and payment fraud. IDlive is used to validate a consumer's identity for account origination, payment processing authorization and verification of age for age rated and restricted vendors.