WordPress Friendly eCommerce Shopping Cart Software
Our eCommerce platform has the ability to easily integrate with the WordPress content management system (CMS). WordPress, which started as an easy-to-use blog publishing service has expanded to provide a full-service CMS and so much more through thousands of plugins, themes and widgets.
Utilizing a CMS such as WordPress can be beneficial to all merchants as it makes updating your website content quick and easy with little to no HTML knowledge necessary. Once you have your website designed and built with WordPress, our design team will complete a site synchronization to match your online store to the look and feel of your WordPress website.
To set up your WordPress site, you may choose among the free themes available on WordPress, or purchase from a third party theme marketplace such as Theme Forest or Template Monster (some technical skill required). If you would like professional assistance in getting set up, Nexternal can also provide you with a list of preferred website designers, some of whom specialize in WordPress site design and development. WordPress has one of the largest community and support forums, and even holds community organized events for WordPress users called WordCamp.
Following is a 26 minute webinar by Already Set Up (developers of the Nexternal WordPress Plug-in on maximizing WordPress with Nexternal: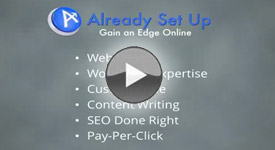 Nexternal/WordPress Webinar Video
26 minutes
To see a demo of how Nexternal's eCommerce platform works with WordPress, please fill out the form below and a Nexternal Rep will contact you: