Partners
Nexternal strives to be your total eCommerce platform. That means providing clients with the very best tools the industry has to offer to help them succeed online. Through strategic integration with leading online business technology providers, Nexternal is able to offer a unique, all-in-one, complete package.
Virtual Product Solutions (Downloadable Products)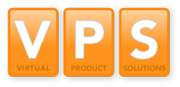 Virtual Product Solutions is a service that allows Nexternal merchants to sell downloadable products via their store. Our software extends the functionality of the Nexternal shopping cart system using Nexternal's robust XML Tools, by integrating our digital download system with your Nexternal store's back-end. Our solution is perfect for merchants that want to start offering mp3's or pdf's for sale and have a link to the purchased product automatically delivered to their customer's email address after the transaction is complete. You can even set a custom time limit to expire the link to the download after a few days or a few weeks - it's up to you!
"With Virtual Products Solutions in place it has never been easier for us to deliver digital files purchased through our Nexternal store. We are now able to offer downloadable products, ready for immediate delivery, 24 hours a day. After a minimal set-up there's nothing else we need to do. It's all completely automatic. VPS monitors the store for new purchases, sends a personalized email to the customer upon purchase and creates a specific download page containing whatever file we specify. It even changes the order status to shipped once the customer email has been sent out. All we have to do is sit back and watch the dollars roll in."
David Crowther -
Triathlon Training Systems
To experience a quick demo of the VPS module, place a ficticious order here.
EQ Inspirations (Custom Mobile Apps)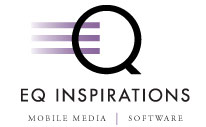 EQI provides software solutions specializing in rich customer experiences for native mobile applications (running on iOS, Android, and Windows Phone 7) and the mobile web. Leveraging Nexternal's XML Toolkit, EQI has created a simple shopping cart framework for mobile apps as well as a cloud services platform for processing orders and connecting to your existing Order Management System. The solution provides a simple "in-app" purchasing experience for your customers while extending your online store to mobile users. Customers can log in to access their existing profile information (shipping, billing, and payments) to check-out in a matter of seconds.
Experience the in-app shopping experience on the Simple Truths iPhone app.
"Our goal at Simple Truths was to create an iPhone app that would be the #1 source for inspirational content, i.e., quotes, short movies, e-cards and products. EQ Inspirations nailed it and they were wonderful to work with!"
Mac Anderson -
Simple Truths
LivePerson (Live Chat)

LivePerson, Inc. (Nasdaq: LPSN) offers a cloud-based platform that enables businesses to proactively connect in real-time with their customers via chat, voice, and content delivery at the right time, through the right channel, including websites, social media, and mobile devices. This "intelligent engagement" is driven by real-time behavioral analytics, producing connections based on a true understanding of business objectives and customer needs.
More than 8,500 companies rely on LivePerson's platform to increase conversions and improve customer experience, including Hewlett-Packard, IBM, Microsoft, Verizon, Sky, Walt Disney, PNC, QVC and Orbitz. To learn more, please visit www.liveperson.com
Shareasale.com (Affiliate Software)

Shareasale.com, provides technology allowing Merchants to easily and quickly setup Affiliate Programs as well as connect them to a network of participating affiliates. Established in 2000, Shareasale.com began on the premise that it could provide any merchant - large or small - with high quality, reliable tracking software - at a lower cost than the industry norm - with the added benefit of being plugged into a large network of quality affiliate sites. Affiliate marketing is one of the best ways to promote a retail site and Shareasale has the affiliate base and technology to make it happen.
Omnistar Affiliate Software (Affiliate Software)

Once you try Omnistar you will see that it has all the features that you can hope for in an easy to use fully hosted environment. You can now have complete control over your affiliate program to increase sales and grow your business. If you want your affiliates to have their own interface to login and see orders of if you are running a multi-tier affiliate program, look at Omnistar as a great, inexpensive option. Using your Nexternal eCommerce Platform with Omnistar is a breeze!