Nexternal eCommerce Platform Video Tour
Nexternal is a complete eCommerce platform providing you with hosted shopping cart software and the tools you need to reduce your order fulfillment overhead. We begin our tour with a look at the friendly and intuitive shopping experience the Nexternal eCommerce Platform provides. This video will give you an overview of the always-on-screen shopping cart, social media tools, product suggestions, anytime shipping/tax calculator, quick checkout, and automatic order confirmation email.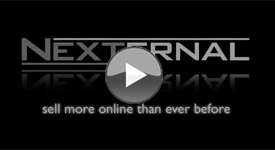 1 minute 49 seconds
Why do developers love Nexternal eCommerce Platform?
Nexternal is the perfect partner for both web development firms and freelancers with clients who need shopping cart software. We'll host your clients' eCommerce stores on our secure severs, and we'll help them set up their products, payment gateway, and shipping carriers. We'll even match the look and feel of their store to the website you've worked so hard to create, and we'll provide unlimited free eCommerce support every step of the way. This leaves no guesswork for you. Supporting an eCommerce client can be challenging for any web firm. We allow you to focus on what you do best, and you can rest assured that your clients' stores are hosted on a full featured eCommerce platform with proven reliability, security, SEO, and flexibility. Looking for more? Web businesses that meet our standards will receive referrals from our website and our account executives, and we'll reward you for any clients you refer to us. Please contact us for details.
Launching a new eCommerce store with Nexternal
Most businesses using the Nexternal eCommerce Platform have upgraded from shopping cart software that did not meet their needs. For a start-up business with very limited funds, we actually advise starting with a cheaper solution. After all, you don't need the power that Nexternal offers if you are only selling a few products per week. However, if your business plan is based on the expectation of hitting the ground running and you've invested in the resources to make that happen, then Nexternal is your best choice. Our eCommerce experts will help you every step of the way, and we're here to answer all of your eCommerce questions at no additional cost. If you have what it takes to make a new eBusiness succeed, then we can help you make it happen.
We make upgrading your eCommerce store to Nexternal easy
Most businesses using the Nexternal eCommerce Platform have upgraded from shopping cart software that did not meet their needs. Whether your business has simply outgrown its eCommerce software, or you're frustrated by a lack of support, features, reliability, or sales, we will help you transition to the Nexternal eCommerce Platform quickly and easily. We'll pair you with an eCommerce expert to help you import product data and images from your previous store, set up shipping and payment preferences, and match the look and feel of your new store to your website without incurring extra charges. Your dedicated account executive will help you every step of the way. And if your situation is an emergency, we've transitioned stores over to Nexternal in as little as one business day.
The Best eCommerce Platform for Selling Wine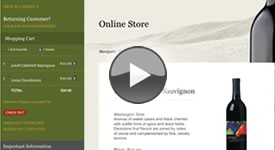 5 minutes 32 seconds
Wineries have been key to Nexternal's success since we began in 1999. Over 300 wineries are using our eCommerce platform, and we're dedicated to providing the best service for the wine industry. If you manage multiple wine clubs or a multi-tiered loyalty program, Nexternal provides the tools you need. Some of our clients sell an entire season's wine in less than a day. Nexternal makes filling thousands of wine orders in a short period of time easy. We've integrated ShipCompliant software for those who need to be sure that all alcohol orders are legal, and VinNOW software for POS transactions. Several of our account executives are wine industry experts who understand how complicated selling wine online can be. We'll support you every step of the way.
Drive more traffic to your store
The Nexternal eCommerce Platform is completely search engine optimized giving your products the best chance of ranking well in the search results. Automated marketplace feeds allow you to list your products on top price comparison sites such as Google Product Search. Watch your promotions go viral with Facebook Like and Save, group buys, and other social marketing tools. Send offers directly to your customer base with the integrated Mail Wizard and MailChimp.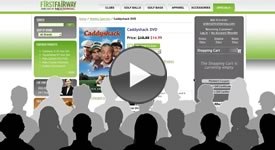 2 minutes 37 seconds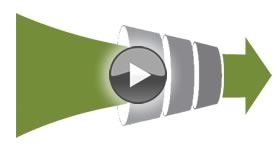 2 minutes 55 seconds
Convert more visitors to customers
The Nexternal eCommerce Platform provides an ideal shopping experience with the always-on-screen shopping cart. Shoppers can enter a coupon, determine shipping charges and tax, or edit shopping cart contents without leaving the shopping environment. This helps to reduce shopping cart abandonment and increase order size. We believe that online shopping should be quick, easy, and intuitive, and we've designed every aspect of our software with this in mind.
Fill orders faster
In just seconds, Nexternal allows you to capture credit card payments, print invoices and shipping labels, generate tracking numbers, and send automated notifications to customers. Even issuing refunds or processing bulk orders is quick and easy with Nexternal's simple but powerful Order Management System. Nexternal is integrated with FedEx, USPS, Endicia, DHL, and UPS, so real time rates will be displayed to your customers in the always-on-screen shopping cart. If you use an external fulfillment house, our XML tool-set allows for seamless integration with their software.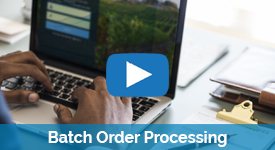 6 minutes 25 seconds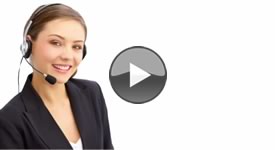 1 minutes 35 seconds
Your Dedicated Account Manager
As a Nexternal client, we'll partner your business with one of our dedicated account managers to support you every step of the way. We are all eCommerce experts with many years of experience helping eCommerce businesses succeed. This support does not cost extra, so contact your account manager directly any time. We want you to call - it's the best way for us to help your business succeed!
A Seamless Shopping Experience
Although Nexternal will host your online store on our servers to ensure reliability and security, your visitors will not perceive a difference when they navigate from your website into your store. When you sign up with Nexternal, our design team will match the look and feel of your store to that of your website. You can even set up a domain alias so that your store resides on store.yourdomain.com.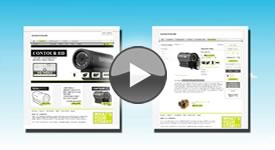 1 minute 20 seconds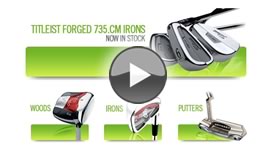 3 minutes 13 seconds
Business to Business portal
If you sell directly to businesses at wholesale prices or you have a sales force that places orders for their customers, then you'll be taking advantage of Nexternal's Business to Business (B2B) portal. The password protected B2B online store looks and functions just like the Business to Customer (B2C) store, but with greater control. You can create unlimited customer types with unique product pricing, visibility, and payment options.
SEO, SEO, and more SEO
As an online merchant, you understand the importance of ranking well in the search engines. High rankings drive shoppers directly to your product pages at no cost to you. Every page of your Nexternal store is search engine optimized. From keyword rich URLs to H1 tags to rich snippets, we've covered everything. If you or your SEO consultant wish to implement your own SEO strategy, Nexternal allows you to customize titles, descriptions, keywords, and alt tags for each of your products.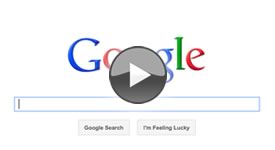 2 minutes 34 seconds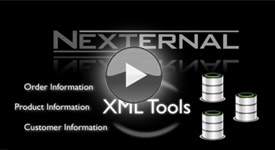 1 minutes 35 seconds
XML Tools and Integrations
Nexternal recognizes that every business has unique needs. Some of our clients require automated communication between the Nexternal eCommerce Platform and third party software such as Salesforce.com, Quickbooks, or ShipCompliant. Some of these integrations are built into your OMS, and others are available from those who developed them. If you require a custom integration, please see our XML Tools page.
The Dashboard
Your Nexternal Dashboard enables you to monitor all aspects of your sales quickly and easily via graphical reporting. Plot your revenue, zero in on specific categories or time periods, monitor order status, returns, top customers, top products, orders by region, order sharing on Facebook and Twitter, page views within a category, orders by category, and even keywords that your visitors have been searching in your store. If that isn't good enough, Nexternal offers many options for exporting data so that you can analyze it with your favorite tools.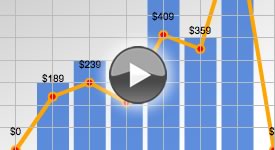 1 minutes 56 seconds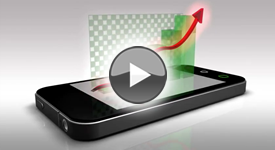 1 minutes 46 seconds
Cater to Mobile Consumers
Nexternal will deliver a mobile-friendly version of your catalog to iPhone and Droid users. Not only is the catalog mobile friendly, but the entire checkout process is optimized for a mobile device. To see an example, visit store.firstfairway.com on your smart phone.
Capture Phone Orders
Most of our clients love the Order Management System so much that they opt to capture phone orders with it as well. You can setup a special guest level user for your call center agents and capture all of your orders in one place. It is fast and simple. The account administrators can also create a report to see which users are capturing the most orders in a given time period.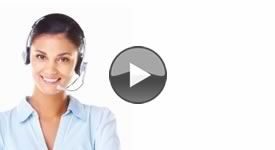 2 minutes 25 seconds
And so much more...
Our development team has been adding features to our eCommerce platform since Nexternal began in 1999. If you're looking for a specific feature, there's a good chance that we've got it. The fourth page of our tour provides a complete list of our features. Of course, if you give us a call, we can help you quickly determine if Nexternal will fulfill your needs.